On line entries now closed. Entries still possible. See below.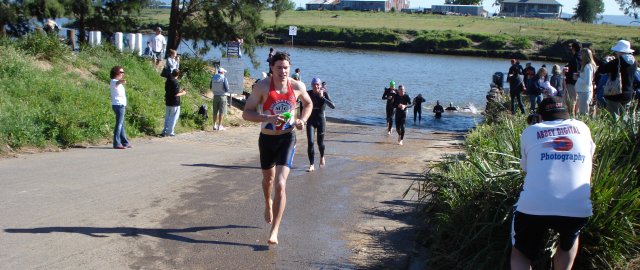 The Maitand Triathlon started in 1994 and was staged until 2011 at Morpeth in NSW. The event has played host to some very famous triathletes with Peter Robertson, Graig Alexander and Brendan Sexton, all hitting the course in it's 18 year history. The event has played host to State Championships and also been local and regional competitions between local clubs, Maitland, Tomoree, Newcastle and Singelton. In 2017 the event will return and will be staged as a single event Triathlon consisting of a Standard (Olympic) format of 1500 swim, 40km cycle and 10km run. 
Late Entry Process
Entries still possible at the Event Compound in Queens Wharf Park, off Queens Wharf Rd, MORPETH (Boat Ramp) from:
12.00-4.00pm Saturday 11 Nov
5.30-6.45am - Sunday 12 Nov
Complete a form below to speed the process.
Share:
Course Video
Updates