Quarry Mining Maitland Triathlon
News
8 Nov 2020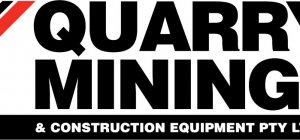 Maitland Triathlon with return for the 20th anniversary at Morpeth due to the support of Quarry Mining. As a massive supporter of cycling and multisport events in the Hunter Region, Quarry Mining has become the naming rights sponsor of the event for 2018. And they will also 'walk the talk', with around 15 of their staff lining up to participante in the event. This is all part of the great team work and health and fitness focus the company has for staff and clients. 
Last years return was a huge success and, one of the oldest Triathlons in NSW, will again be held in the historic village of Morpeth in the Hunter Valley. And the old format will also return with 3 events to pick from. 
Read the full post
After 25 years and 21 starts, last weekend's Quarry Mining Maitland Triathlon was given a big thumbs up by elite, age groupers, spectators and technical officials alike. After horrendous winds on the Friday and fire dangers in the North of the State, Sunday put on a brilliant spring day in the Hunter Valley township of Morpeth near Maitland. It would be hard to think the area is in drought, with recent rain just enough to green up the paddocks for the race. With the event compound area set next to the river and boat ramp, the transition area just 50m from the swim, and finish line right beside it, there was plenty of action on offer last Sunday. With the swim was a straight up and back past the Morpeth Bridge, the cycle leg loops of a 20km flatish course and run being dead flat on a hotdog 2.5km course, the athletes got plenty of love from spectators and locals alike.
Read the full post